YMCA COMMUNITY ACTION NETWORK
5 Years Serving Youth & Communities
Our achievements during the past 5 years
1,741
participants have had the
opportunity to come together
through meaningful community
service projects.
114
projects were completed. These
projects tackled community issues
such as health and wellbeing,
social equality and sustainability.
17
different YMCA sites delivered the
YCAN program.
6
National Youth Conferences
facilitated with 257 total youth
participants from across Canada
YCAN Milestones
Youth & Community Impact
The YCAN program has a powerful impact on the communities with the support of our community partners but also on participating youth.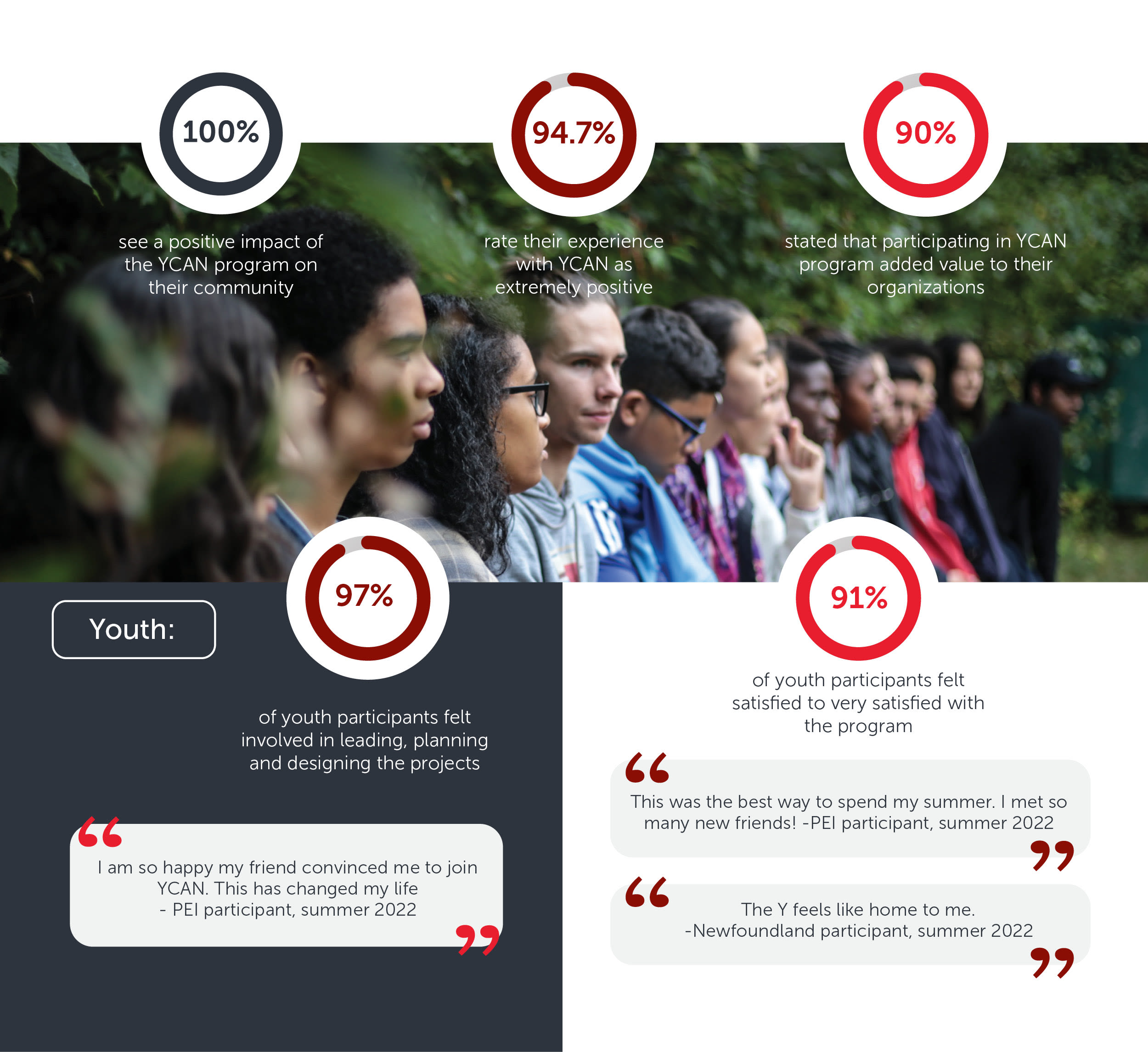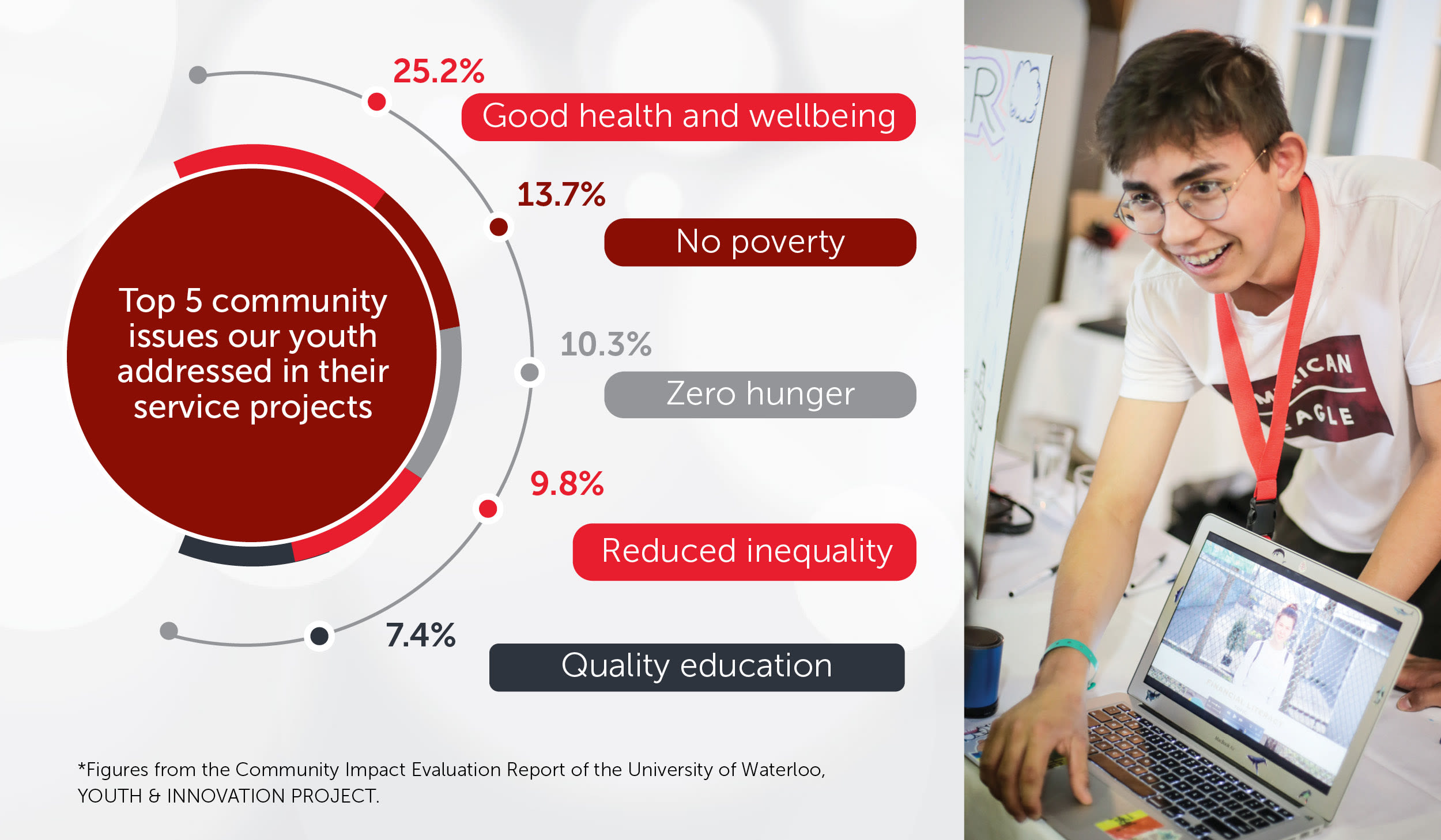 Our program has had a great impact on Youth. We asked youth if they felt confident in the below areas before and after their YCAN participation. The increase in the number of youth who felt confident across all skill sets shows the powerful impact of YCAN.