Two young newcomers who volunteer in YMCA youth leadership programs are being recognized for all their hard work.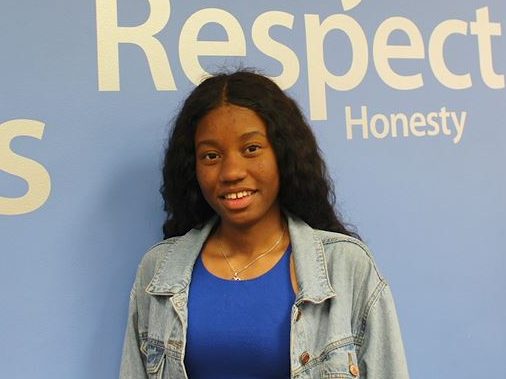 Sharla Fontinelle
Sharla Fontinelle, 18, and Hera Saedanih Esteban, 19, are the 2019 YMCA of Greater Toronto recipients of the Ted Rogers Scholarship.
Launched in 2017, the scholarship aims to help young leaders across Canada break down barriers and achieve their educational goals.
Sharla and Hera's work in NYLD
Sharla, who is originally from Casteries, St. Lucia, immigrated to Canada in 2015, while Hera immigrated here from the Philippines in 2017.
Despite being from opposite sides of the globe, both young women found a sense of belonging and community through the YMCA of Greater Toronto's Newcomer Youth Leadership Development Program (NYLD).
"I can connect with other newcomers who share similar experiences to me," Sharla explains. "It is great to be a part of a community of friends and watch new members grow within the program."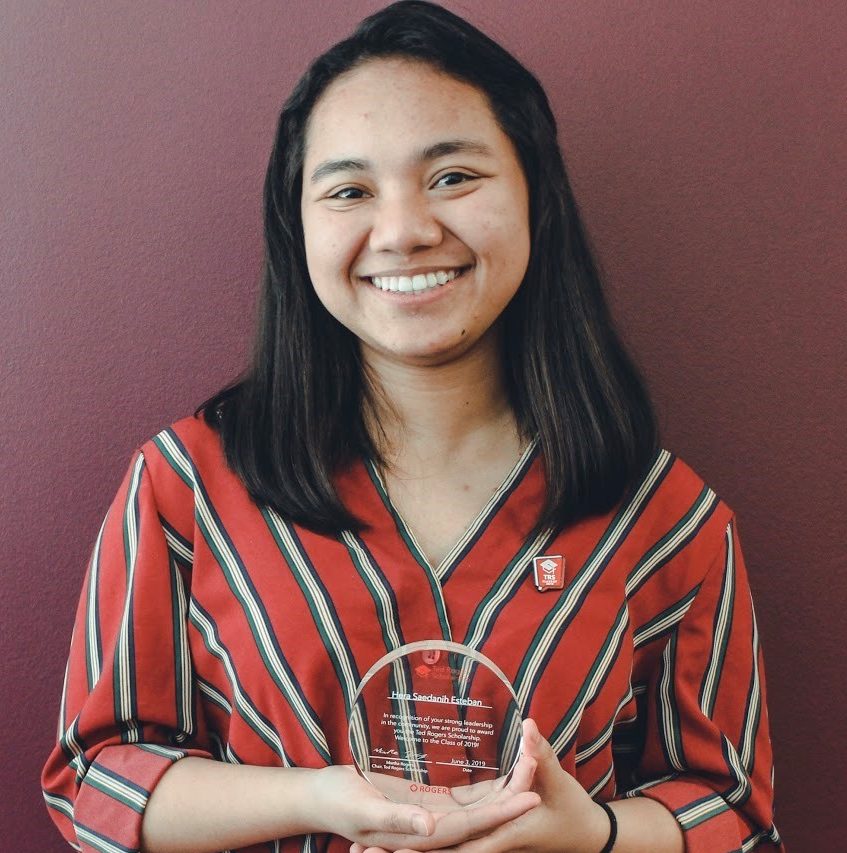 Hera Saedanih Esteban
Hera says:
"Joining NYLD contributed a lot in terms of me adjusting here. It provides a comfortable community that makes me feel at home."
Discovering community service at the YMCA
In March 2018, Hera volunteered in the YMCA Community Action Network (YCAN) to step outside her comfort zone, further her leadership skills, and expand her connections. For her group's community service project, she helped host an event called "Level-Up" to encourage newcomer and low-income youth to invest in their health and wellness.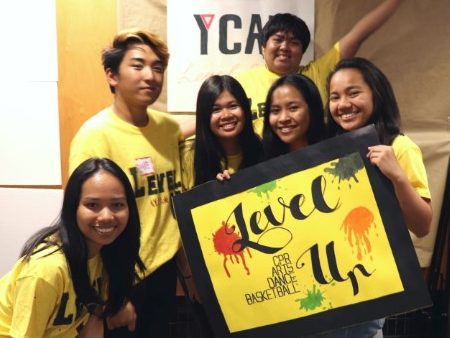 Hera with YCAN "Level Up" volunteers
The event, held in partnership with Teen Nights at the North York YMCA, invited youth ages 13–18 to participate in activities including a self-defence workshop, dance class, and sports games.
How the scholarship will support their dreams
This year, the Ted Rogers Fund awarded 150 community scholarships of up to $10,000. Recipients are selected from 15 partner organizations across the country, including the YMCA.
With her scholarship's support, Sharla will be starting an honours bachelor's degree in psychology in September. She wants to become a clinical youth psychologist and start her own non-profit or clinic. Sharla says,
"With this scholarship, the financial burden and stress have been relieved from my shoulders. I can focus solely on my academics and maintaining my grades."
Hera's dream is to design environmentally-friendly houses and buildings. She will be pursuing either civil engineering technology or chemical and physical sciences in school this fall. In the future, she wants to work for an engineering firm and support non-profit organizations that focus on youth and/or the environment. The scholarship makes a big difference financially, she says, but it's also boosted her confidence to know that her volunteer efforts are recognized.
Joining NYLD can help you develop a stronger sense of community, set you up for future success, and serve as a springboard for amazing opportunities. Check out the list of NYLD locations and contact a centre near you to learn how you can join!