Moses is a bright Grade 12 student whose favourite subject is biology, and he plans to study life sciences in university so he can pursue his dream of becoming a cardiologist.
He's also a newcomer who, upon arriving in Canada in 2016, wanted to fit in, feel accepted, and, eventually, help support his family financially.
3 years ago, Moses arrived from Sri Lanka, where he'd spent most of his life after being born in Pakistan. The YMCA's
Newcomer Youth Leadership Development (NYLD) Program
was the perfect place for him to make new connections, settle into Canadian culture, and discover his passion for leadership. Little did he know, NYLD would also open doors to internships, skills workshops, and job placements that have given him a strong start on his career.
Making connections 
Moses joined NYLD in February 2017. He says it was great to talk to other teens in the same boat as him and share new experiences together through fun excursions around the city.
"It was reassuring to get to know new people from different backgrounds, hear their stories, and just get close to them and make new friends," Moses says.
Just 9 months later, he was mentoring other newcomer youth through NYLD. Sharla — who was recognized for her outstanding leadership skills earlier this year by
being awarded the Ted Rogers Scholarship Fund — had been impressed by his dedication to the program.
She inspired Moses to follow in her footsteps and become an NYLD mentor himself.
Gaining leadership skills
Today, with two years of experience under his belt, Moses still loves volunteering as an NYLD mentor. He says it's rewarding to help young newcomers who are in the same position he was two years ago.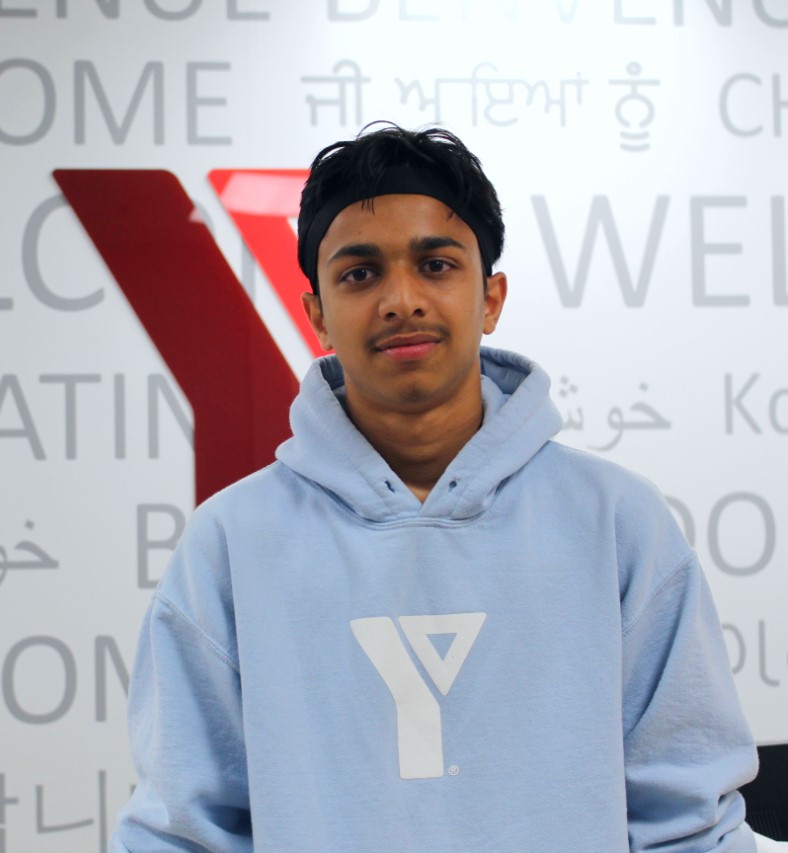 "I learn a lot of things when I volunteer here," says Moses. "Plus, I get to know new people and make new friends."
His favourite part of the program is the annual mentors' retreat at
YMCA Cedar Glen Outdoor Centre
.
"It's something I think every mentor looks forward to, because of how we all meet and get close to each other, even though we're from different locations," explains Moses.
Graduating from a mentor to an intern
All of his hard work as a volunteer quickly paid off. Moses knew he needed to start making money to support his family — and once again, he turned to NYLD for support. He was soon connected with the Newcomer Youth Internship (NYI): a paid internship opportunity for alumni of NYLD to gain work experience and develop their skills.
As an intern, Moses received training from full-time YMCA staff so he could create and facilitate workshop training sessions for youth. He says the experience pushed him out of his comfort zone and taught him how to be more independent.
Getting job-ready
After completing his internship, Moses gained further work experience through the Youth Job Connection Program (YJC). He got to take part in
pre-employment skills workshops
, followed by a job placement designed to help youth get employment ready.
Moses says YJC taught him valuable skills like how to budget his money and search for a job.
Today, he still volunteers as a mentor at
Etobicoke YMCA Employment and Immigrant Services.
"It has made me the person I am today and it's a second home to me," says Moses.
Are you a young newcomer like Moses?
Join the NYLD Program today
to meet new people, learn new skills, and get involved in your community!
The Newcomer Youth Internship (NYI) program was piloted with the support of the Ontario Trillium Foundation and continues thanks to the
Clark Catalyst Fund for Newcomers and Refugees
.